This is the landing page for all things related to the celebration of my 60 trips around the sun, and its eclipse on 21Aug2017. Huzzah!
This information is primarily for my guests coming from out of town, for the whole weekend. If you have questions that I haven't answered here, feel free to add a comment, or to email me directly.
What to Pack
Uptodate weather predictions for the campus area, provided by WhiteSquirrel Weather (for forecasts, maps, etc)
live stream from the campus WeatherSquirrel nest:
I arrived in Kentucky late Sunday afternoon, and after a summer in Maine, this place feels really really really humid, and a little bit warm. I don't think you'll need sweaters. You might need a rain jacket, because occasional thunderstorms are predicted for most of the upcoming days. We are not doing anything that requires fancy clothes. If you are planning to hike or cave at the National Park, you'll want appropriate clothes and shoes (the rangers will tell you about that on their website, when you make the highly recommended reservation for park tours). We don't have anything on our common schedule that involves bathing suits, but there are swimming and paddling opportunities that I can point you to. Soooo … basic summer stuff. Casual and light. The Tyler-Adams House does have a laundry facility.
Events and Celebrations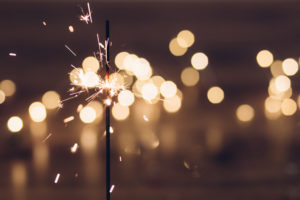 Thursday night, a live concert, in our historic theatre
Friday night, another concert, in the park where the circus always used to perform
Saturday night, trivia and tastings, at a local purveyor of especially fine beverages — some made in Kentucky, some from away
Sunday afternoon, pot luck birthday party in the River Birch Room at Lost River Cave
The Big Day is finally here! Let there be clear skies and uncrowded roads
Monday night, special music just for us, in an historic log cabin on campus
Other Stuff to Do
Bowling Green is home to caves, and Corvettes, and more caves, and Western Kentucky University. And we sit just south of Bourbon Country. Our visitors bureau has assembled a lot of info at http://www.visitbgky.com/things-to-do/. Pretty comprehensive info there.
Here, in no particular order, are links to things I enjoy doing, annotated with my comments. All day Friday and Saturday are unscheduled, so you can choose to do something on your own. Maybe others will want to do that too.
Karst and caves and nature
Karst is geology's term for the limestone-based swiss cheese that runs all through this section of Kentucky. We share this characteristic with parts of China and Haiti. Google it; it's fascinating. It gives us sinkholes, and caves, crazy stormwater behavior, and lots of work for geologists and civil engineers.
Mammoth Cave National Park is a short (c 45 mins) drive away. It is a treasure. There's a terrific visitor's center, plenty of self-guided hikes above and below ground, and very good ranger-guided tours. Good bike paths, too. Admission to the park is free, but most of the underground tours have a modest fee, and they range from easy to … challenging. Reservations are recommended. If you go to the park, ask me about the other route that's just a bit longer and much more colorful than the drive up the interstate. It'll take you through the towns of Chalybeate (can you pronounce that the way the locals do? Betcha can't.) and Pig. Not to be missed.
Another good source of info on the park is the Friends of Mammoth Cave, whose executive director is Helen Siewers, my friend and neighbor. You will no doubt meet her and her husband Fred, who is the chair of the Geology and Geography Department at WKU. Helen knows all the best hiking trails and the current conditions of both the Green and Nolin Rivers.
Lots of other attractions are in the cave country. Cave City is home to several truly funky spots, like Wigwam Village and Dinosaur World. Park City is home to Diamond Caverns. And Horse Cave, Kentucky grew up around a massive collapsed sinkhole and they have the museum to tell you all about it. It's a (gold) mine of interesting things to see up that way. One or maybe two could be combined with a short tour at the Park to make a good day trip.
Corvettes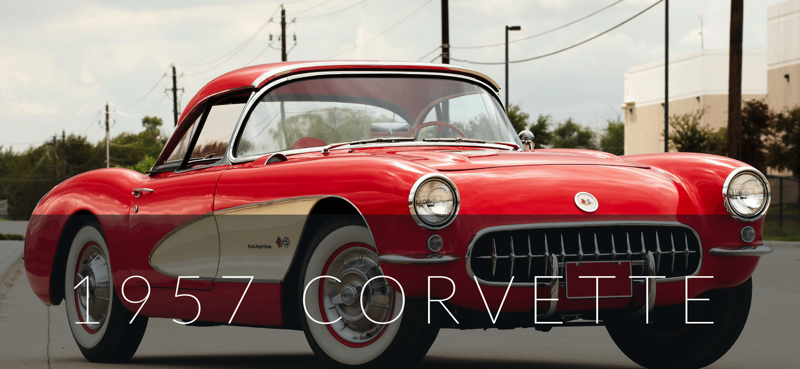 I <3 looking at Corvettes, riding in Corvettes, hearing about Corvettes. Do you know they are ONLY made in Bowling Green, Kentucky? Ayuh. Unfortunately, the plant tours are on hiatus while they do a big expansion, but you can easily visit the National Corvette Museum. I think it's one of the happiest places on earth! And if you want to check out the Corvette Motorsports Park (the track replicates some of the curves of Europe's Petit LeMans course), you can do that too. Reservations are required, and it's weather dependent, but Mitch and his crew will do their best to get you on the track — driving or riding, in your car or in one of theirs. If there is interest among the group for doing this, let's coordinate.
Bourbon and other spirited beverages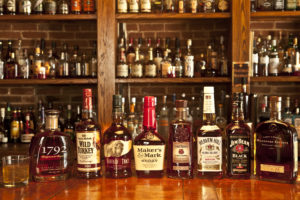 The Bourbon Trail. Kentucky's most famous and widely enjoyed product is (mostly) made a little north of Bowling Green. Here's the map. People take a whole season to do the whole thing (and there is this), but Heaven Hill and Maker's Mark are only about an hour and a half away. One or both of them make a decent day trip, with a very early departure. Maker's Mark has recently installed a bunch of Chihuly pieces, and folks say it's really nice. Heaven Hill has the expansive Bourbon Heritage Center, with lots of great displays.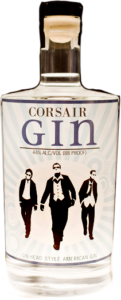 Corsair. Some of the best gin, and other spirits including absinthe, are made right in downtown Bowling Green at the Corsair Distillery. Walking distance. No car required. Tours, with tastings, on the hour Tue-Sat 11-5. A really pleasant bunch of young folks, with a good science-based understanding of their process. And tasty tasty products.
Our local craft brewery is a short walk away, and they serve a nice assortment of pub food too. Check out the Kolsch and whatever seasonal being brewed at The White Squirrel (facebook page is uptodate, web site is not.) They say there will be a launch party for an eclipse special brew: "Grab a pint of "Block Whole Sun." It is a collab with Goodwood Brewing out of Louisville. And White Squirrel. Kickoff party Sunday afternoon, Aug. 20th. " Mebbe we go check that out after the pot luck on Sunday afternoon. Unless we go to the Planetarium show first.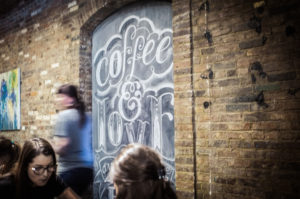 We cannot forget the beverage that most of us depend on to get our spirits up in the morning — coffee! Spencer's is our downtown coffee shop (with food offerings and craft beers, too.) The place where folks get together for all kinds of conversations, or just to study. And there's an outdoor garden with seating. Check it out.
WKU
Downing Museum and Baker Arboretum WKU is extremely fortunate to be the home of Joe Downing's work. Downing made fabulous colorful paintings and sculptures, and we have a lovely museum full of his work that also features work of local artists. The museum is situated within the Baker Arboretum, a spectacular collection of plants and a really nice place to walk around.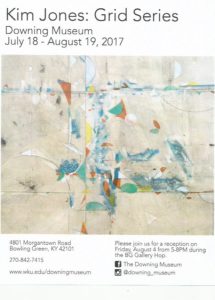 The current exhibit is new work by Kim Jones, and I think she'll be able to meet us at the museum to talk about her work. The museum is open 11-4 Tuesday through Friday and noon-4 on Saturday. I'm working with Kim to see when she'd be able to meet us there, as well as with the staff of the arboretum to get us a tour. I'll update this entry when I know their availability.
WKU Engineering [coming soon] If you'd like to see my department, we can arrange a tour with some other folks, or I can take a group there sometime. We have some neat things going on.
The Kentucky Museum [my annotations coming soon]
Hardin Planetarium As you might expect, WKU's Planetarium and the entire Physics and Astronomy Department are extremely excited about this event (the eclipse, not my birthday).  They've assembled a lot of eclipse info here. They've also put together a special planetarium show, with extra offerings over the weekend.  The best time that works for our group is Sunday afternoon at 4:30 , the last one.   Notice that they start on time, and no late arrivals will be possible.
Knocking around town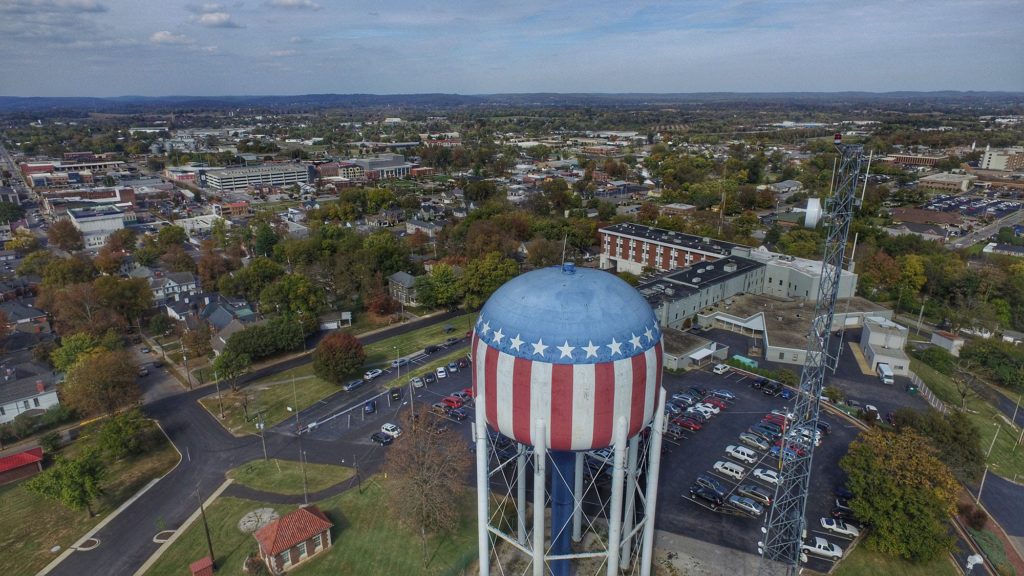 Antiquing, flea markets, second-hand stores. BG is famous for our second hand stores. Lulu's has the prettiest things, though the Junkery and Rummage300 and the Resurrection Shop are interesting stops, too. Too bad it's not a Hardcastle weekend, because they're fun too. Let me know if this is an excursion you'd like to make, and we will scope out a trail for you, including sustenance. Might even find you a guide.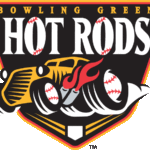 Bowling Green Hot Rods Our minor league team (affiliated with the Tampa Bay Rays) is in town the same time you are! Their stadium is just a few blocks from the Tyler-Adams House. If you prefer baseball over music, this is a good alternative to our scheduled concert going.
Some other places I've enjoyed, and where friends like to go … (might add my annotations someday, but for now, here are some links)
Hobson House at Riverview
Paradise Point A  fun destination for a drive in the country. Could be combined with a swimming trip to Barren River Lake or kayaking on Drakes Creek
South Union Shaker Village Great tour here. Lovely grounds. Nice drive.
Shanty Hollow Lake Trail A very popular short easy hike, with a nice waterfall at the end.
Nashville
Hatch Show Prints Visiting is good, but they have a terrific tour, and the current exhibit contains work by one of the most skilled letterpress artists ever to work in (and direct) the shop.
Cheekwood Gardens A favorite destination of mine in Nashville, especially when the weather is fine. Interesting sculpture garden, beautiful plantings.
The Frist What a cool building! I haven't been there much, but they have interesting exhibits, and just walking in the halls of this gorgeous Art Deco building is breathtaking. It used to be the downtown Post Office, and it's just up the street from all the honkytonks of Nashville.